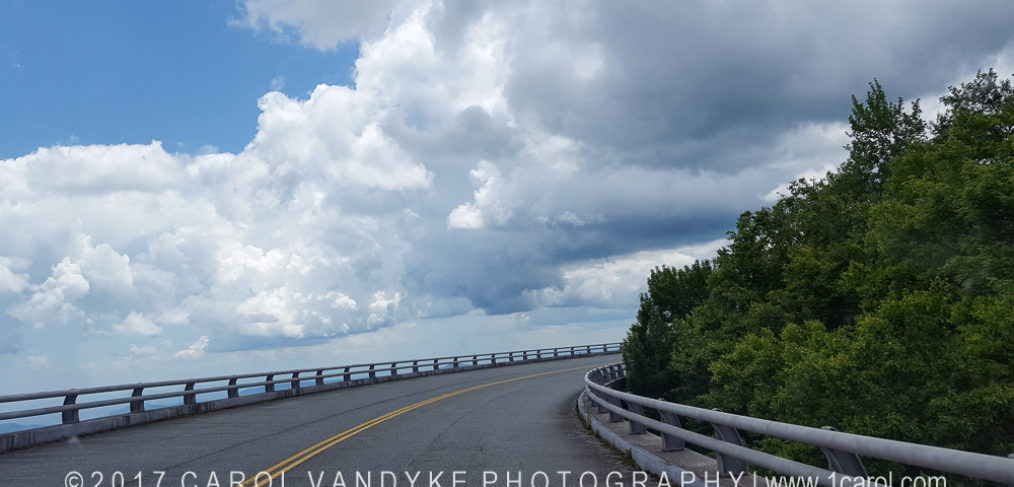 ROADTRIP!!
So excited that my daughter, who lives in Alaska, was able to join Larry, Mark, me and Xeva for a roadtrip in Western North Carolina. Driving the Blue Ridge Parkway is an adventure in itself, but there are so many great things to see and do along the way. Near Asheville, we left the BRP at Craggy Pinacle Trail. The parking lot was a gorgeous shade of pink as all the Catawba Rhododendron were blooming. We walked under the arch of flowers and hiked the Pinnacle Trail.
Sunrise at Julian Price Lake was more about the moon and its reflection on the water as fog began to rise.
Sunset at Bass Lake was Xeva's favorite until that rain cloud moved in with downpours…
Hiking Roan Mountain was strenuous and never ending!! Everything was up… and up… and up…. The reward was reaching Round Bald where the views were incredible, the orange flame azalea were in full bloom, and the sky was filled with big, fluffy white clouds. Hiking up further, Jane Bald was surrounded with pink Catawba rhododendron and majestic views. I did not make it to the top (Grassy Ridge), but was grateful that I was able to hike as far as I did.
Once off the mountain, you can drive to the formal gardens where paved pathways lead to more majestic views and profuse thickets of rhododendrons.
A day at Grandfather Mountain challenged us to walk across that mile-high swinging bridge as fog started to blow across the hills.
A morning at Grayson Highlands State Park was the perfect opportunity to see the famous wild ponies and stand with them – up close and personal!! One little one was just born and could barely stay balanced on his legs!! The trails were lined with beautiful pink and white mountain laurel in bloom.
A shot of Boone from high up at Howard's Knob. Could just make out the town as the fog started to clear.
And one very adventurous trip to Wiseman's View where dirt and gravel roads, deep ruts and steep or curvy roadways made it hard to hold on….
All in all, a wonderful family trip with lots of memories and photo opportunities.