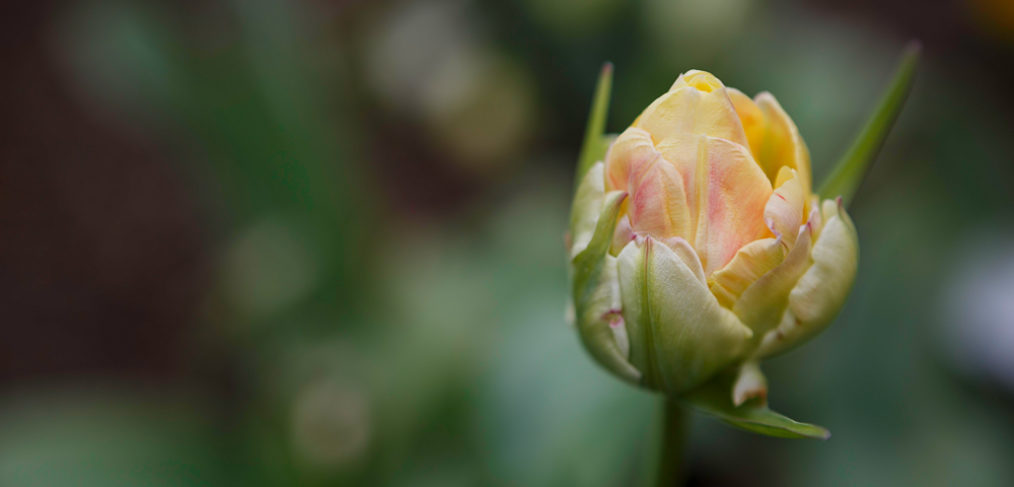 Tulips
The beauty, elegance and simplicity of a tulip speaks to my heart.  I love these flowers!  The softness of a pink tulip in bloom is soothing, calming and almost makes me want to tiptoe around them.  They appear so delicate, yet withstand spring weather changes, rain and wind–at least for a short while.  These dainty blooms were found at Meadowlark Botanical Gardens in Vienna, Va (entrance fee required).
The vibrancy of the orange variety commands immediate attention and morning dew was still lingering on some of the petals.
Another yellow variety was just waiting to burst forth…
Traveling on to Arlington Ridge Park at the Netherlands Carillon near the Arlington Cemetery, rows and rows of breathtaking flowers were in bloom.  There were so many amazing colors and varieties, and they were free – no admission fee.
Since I was so close to Washington, DC, I went on to the US Capitol Building.  The Garfield Circle (west side), usually a circular oasis of tulips, was barren this year – only dirt…no flowers for spring.  Walked to the East Side of the building to find these candy-striped tulips (no fee).
Continuing on to the Senate Garden, I found lovely pink and purple tulips along the sidewalks (no fee)…
Only one more place to visit…Burnside Farm in Haymarket, Va. (entrance fee required)…
I found…
So, I conclude… the best tulips were free!