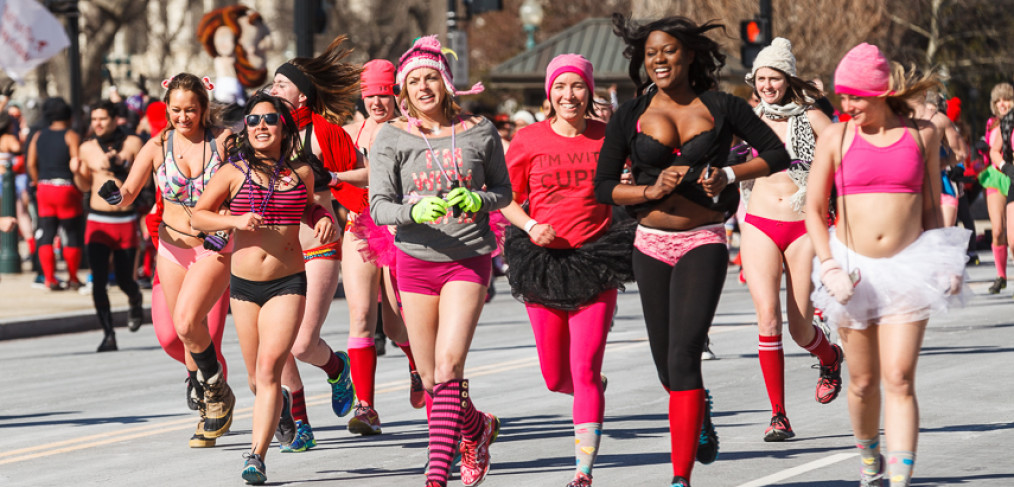 February
BRRR…has to be the coldest February ever!  I keep dreaming of spring when cherry trees blossom and bluebells carpet the forest floor, but until then, my hat goes off to those who participate in charitable events to raise money for a good cause.
2015 Freezin' for a Reason at Lake Anne Plaza in Reston to raise money for children with life threatening illnesses to attend Camp Sunshine.
2015 Cupid's Undie Run in Washington, DC where runners braved 18 degree temps and ran a mile in their bedroom best to raise money for the Children's Tumor Foundation.